PASSENGERS BUS RENTAL SERVICES
Contact us for 67 seated  A/C and Non A/C Buses, 34 Seated Mitsubishi Roza, 14 Seated Mini Buses, Coaster (Diesel/Petrol) 30, 26 Seated and many more as well on daily, weekly and monthly rental basis. We offer best monthly rates and nice quality of services.
ON-SITE LABORERS/WORKERS TRANSFERS
We provide both big and small sized buses to transfer laborers and workers from their camps to their work-sites and back on a daily basis. In most cases we also have CNIA gate passes for various oil and gas fields which helps us facilitate the Oil and Gas companies and Construction companies working in remote sites.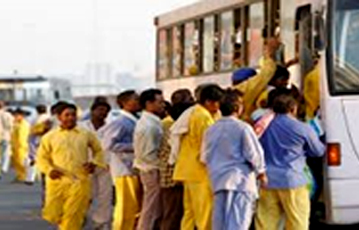 SCHOOL BUS RENTAL SERVICES
One of our core areas of service is the School Transportation in the UAE. We provide full government-compliant, safe and reliable school transportation service to various schools across the country. Some of our school buses are state of the art with extensive monitoring systems that make for a safe journey to school and back.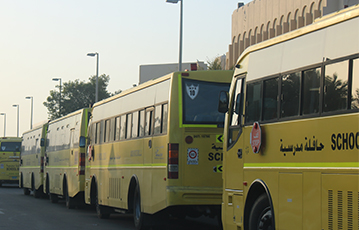 CORPORATE STAFF TRANSFERS
As part of our core services areas, we aim to fulfill any staff transfers for various corporate offices, banks, hospitals, shopping malls, cafes. We offer 14 seated Mini Buses, 26 and 30 seated coasters with drivers for fast and efficient staff transfers from their places of work to their apartments.